Our International Commercial pilots are highly experienced
"Highly recommend this activity, and our pilot was fantastic too." – Tripadvisor
"An incredible experience, our pilot Captain Garry Holmes was just amazing…"
Our pilots hold commercial pilot licenses and undergo stringent annual checks and medical examinations every 6 months to validate their licenses, as required by Kenyan law. They possess excellent knowledge of the local wildlife, environment and Masai culture.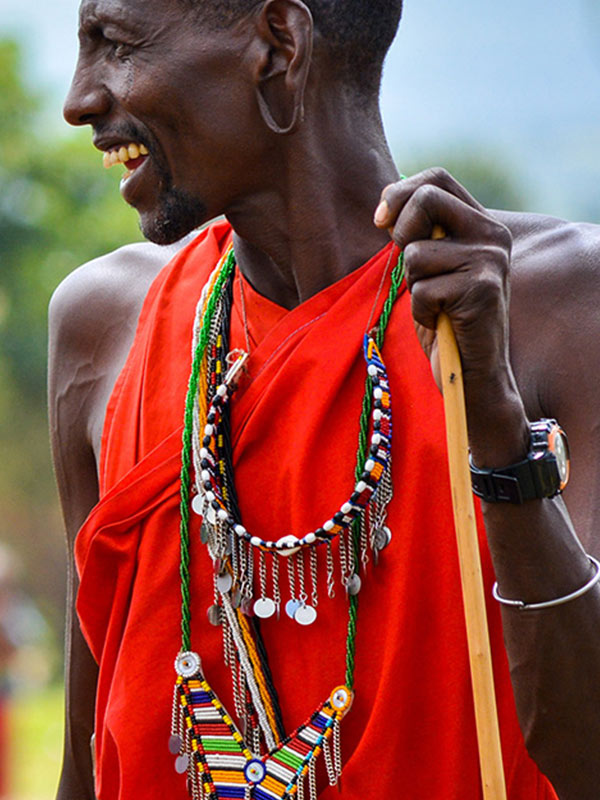 Expert skills.
Local knowledge.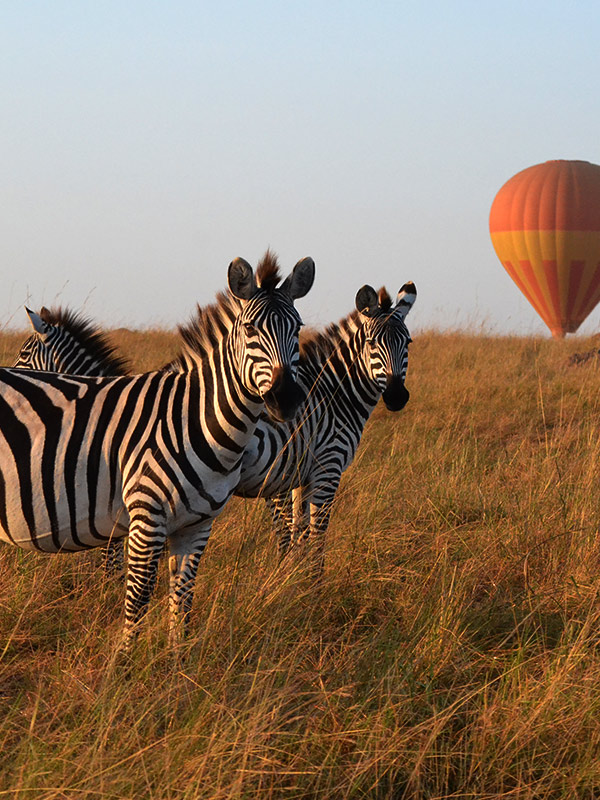 To pilot a balloon, it is necessary to gain a pilots license, exactly as with other forms of Aircraft. There are a set number of hours of instruction and the same theoretical exams to pass as any fixed wing pilot. Once qualified as a Commercial pilot, experience has to be gained on different size of balloons; our 16 passenger balloons require a minimum of 500 hours recorded flying experience as Pilot in Command.
"Every dawn is a different adventure…"
In addition all Balloon Safari's Limited pilots have undergone extensive professional training and have all worked for a period as Commercial Balloon pilots in other parts of the world.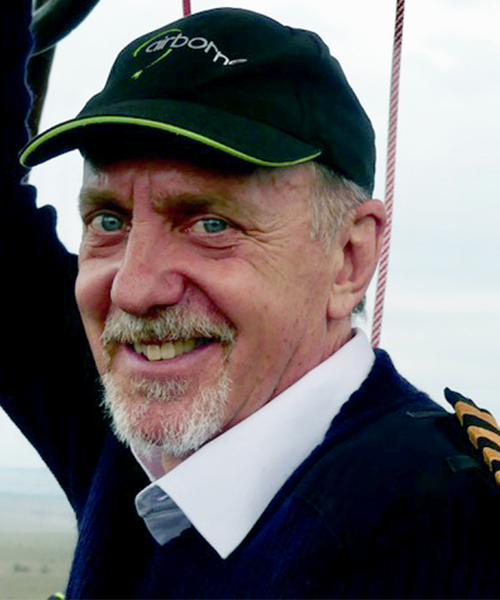 Captain Garry Holmes
Chief Pilot & Head of Operations


Languages: English and some French
Garry has been flying Hot Air balloons for over 30 years and holds Commercial Hot Air Balloon Licenses in U.K., South Africa, Kenya and Myanmar. Prior to his career in Hot Air Ballooning he was a senior officer in the London Fire Brigade and runs specialist safety courses in Fire  Safety Training.  Garry has a special interest in birdlife of East Africa and the Masai Mara.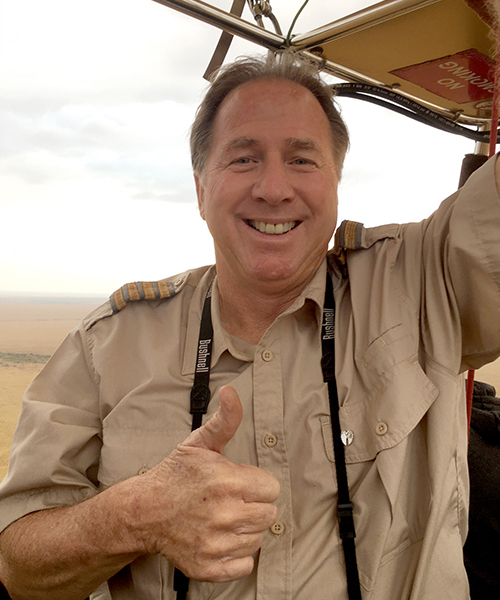 Captain Peter Tanguay
Line Pilot & Head of Maintenance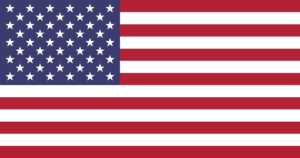 Peter is celebrating 28 years in the Masai Mara, sharing his passion for ballooning with passengers from all over the world. Peter's proud sailing background, his degree in Travel and Tourism, and his love of nature all compliments the stories he is happy to share with his guests. Come join us as Peter welcomes you and enhances your experience of the magic of the Masai Mara.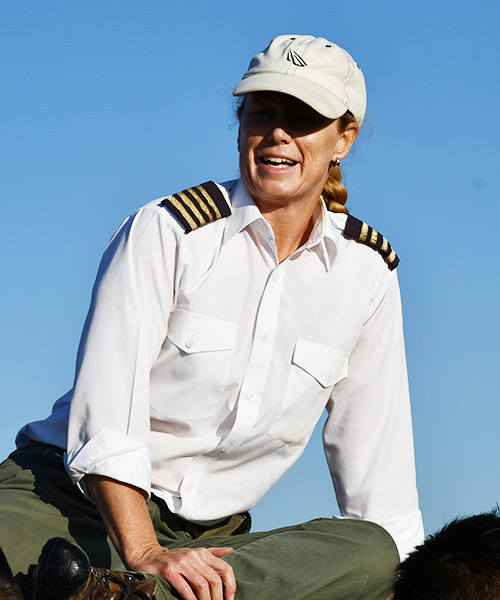 Captain Elly Kirkman
Line Pilot


Elly holds a Commercial Hot Air Balloon License for Australia, Kenya, USA, Myanmar, New Zealand, Chile and Fiji. She has flown over the Masai Mara for 23 years, and returns to Balloon Safaris every year during the high season to enjoy the wonders of the Wildebeest Migration from the air. When away from Kenya, Elly and her husband Milton (who is also a Commercial Hot Air Balloon Pilot with Balloon Safaris) like to take their small individual balloons to various Balloon Festivals around the world.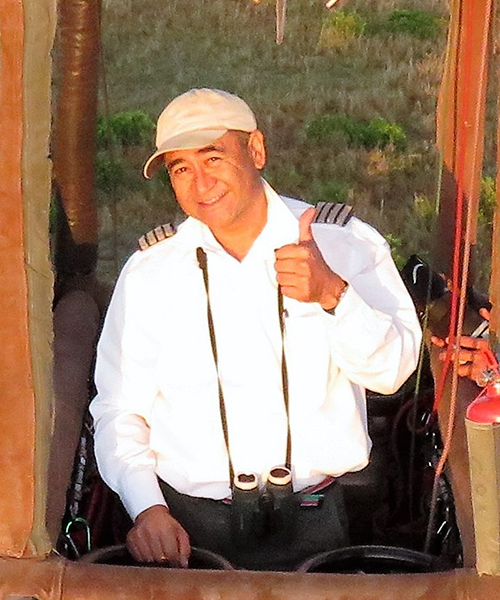 Captain Milton Kirkman
Line Pilot


Languages: English
Milton holds Hot Air Balloon Commercial Licenses for New Zealand, Australia, Kenya and Myanmar. A committed aeronautic he has undertaken many sky dives. Milton has worked for a number of Hot Air Ballooning companies in the Masai Mara over a 20 year period and returns to Balloon Safaris Limited during the High Season each year with his wife Elly.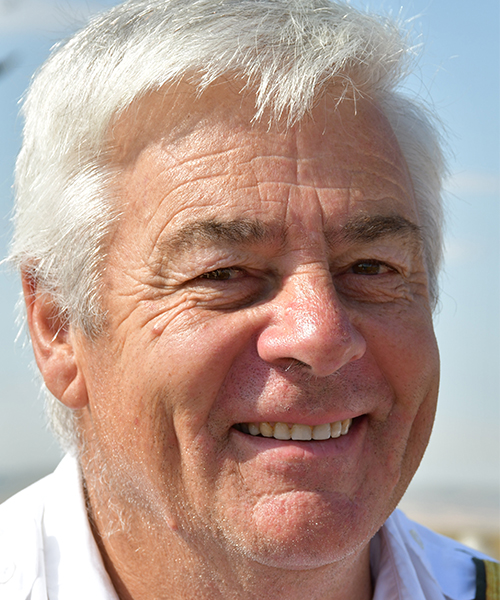 Captain Manie Nel
Line Pilot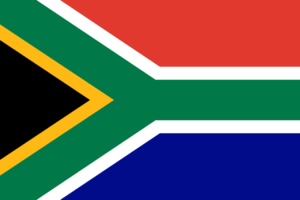 Manie has been flying Balloons commercially since 2002 and holds a license for the USA, Turkey, Tanzania, South Africa, Myanmar and Namibia. With over 2,500 commercial hours, his first love remains Ballooning. It all started with paragliding, fixed wing LSA, ballooning and also gyrocopters. If Manie can get into it, he would love to fly it.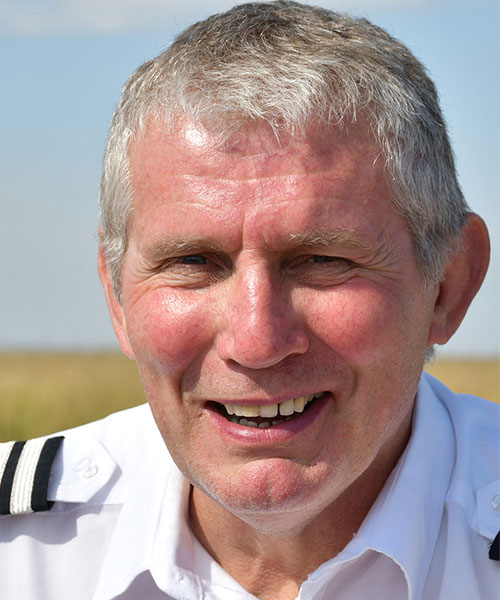 Captain Spencer Craze
Line Pilot

Spencer holds commercial balloon licenses for the United Kingdom and Kenya. He has been flying passenger ride balloons in the UK for the last 20 years and he also holds a UK license for single engine propeller light aircrafts. Ballooning is a family tradition and Spencers' father was a ballooning pioneer in the UK, flying balloons as early as 1973.
What are you waiting for?
"A journey of emotion …..for many ….a dream of a lifetime"