Our story begins in 1962, Kenya
Our story begins with Alan Root, an Englishman, who spent nearly all his life in Kenya, where he and his first wife Joan acquired a reputation as two of Africa's finest – and most scar-ridden – documentarians.
Ballooning in Africa was first recorded in 1862 by Jules Verne in his novel 'Five weeks in a balloon', where the idea of a flight from the island of Zanzibar westwards across the African continent was considered. Even then, Verne could see the possibilities for seeing game and other fantastic sights from a balloon
100 years later, Anthony Smith, a writer and gas balloonist from England, decided to put Verne's ideas into practice. In his balloon 'Jambo', Smith and his crew flew successfully from Zanzibar to Tanzania and then onwards over the Serengeti and the Rift Valley. His cameraman on the trip was wildlife photographer Alan Root, who could see the same potential as Verne, if only the problems of controlling the balloon and the expense of the operation could be overcome. All of this was in 1962.
Meanwhile, the American Navy had developed the modern hot air balloon as a ship to shore lifting device. The idea was eventually abandoned, but the new style balloon, made of rip-stock spinnaker nylon with a burner which used domestic cooking gas for fuel, was economic to use, easy to maintain and could be controlled in height to within a few inches.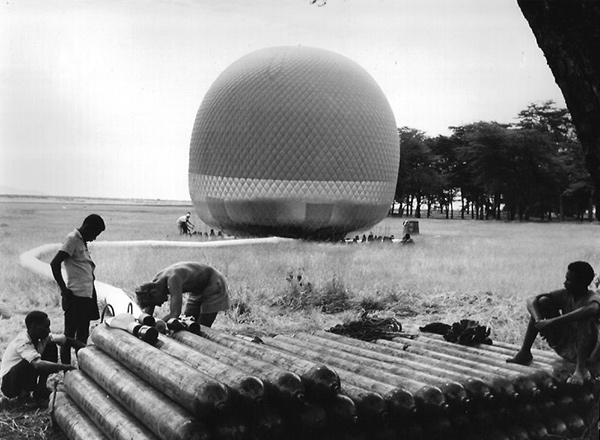 A company steeped in awe-inspiring history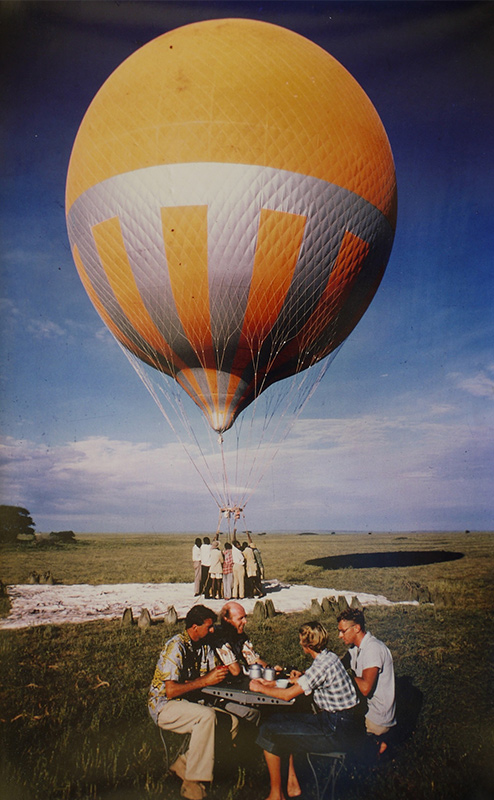 Alan Root arranged to test one of the new balloons and was convinced by the time he was 6 feet off the ground. He immediately had a balloon and a pilot sent to Kenya and he set about learning to fly it. Early flights were hazardous as European flying techniques were adjusted to African conditions but the problems were soon mastered and filming began in earnest.
On January 3rd 1976 Alan Root piloted the inaugural flight of a new Kenyan company , Balloon Safaris Limited, based at Keekorok Lodge in the Masai Mara Game Reserve, and the rest as they say is History!
The result was Alan Roots filming of 'Safari by Balloon' probably his most popular film. It has been shown to 98 million people in 26 different countries.
"Alan Root made natural history film-making grow up."
Sir David Attenborough
Since then, the company has flown thousands of passengers including the late Jackie Onassis, and wildlife expert Professor Bernhard Grzimek. Other famous passengers include Robert Redford, Paul Simon, Catherine Deneuve, Gary Larson and Goldie Hawn.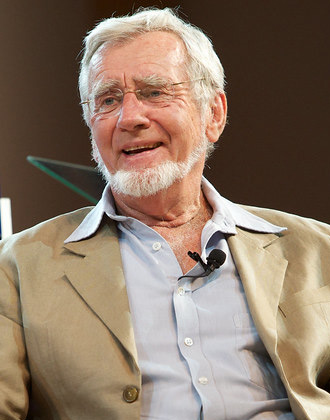 Alan Root, Founder
12 May 1937 – 26 August 2017
What are you waiting for?