Dawn in the Masai Mara…
and your adventure begins…
EXPERTISE
The pioneers of Hot Air Ballooning in the Masai Mara
ADVENTURE
Our passion for ballooning and Africa spans decades
SERVICE
Our pilots are committed to giving you the best experience
TRUST
Safety comes first with our commercially qualified team
Frequently Asked Questions
Do I need to book in advance?
We strongly recommend that you book in advance with your Tour Operator or through our booking office. Although this exclusive adventure can be booked locally, we often have limited capacity and can be fully booked, particularly during the high season.
When is the best time of year for ballooning in the Masai Mara?
We are very lucky in that we can fly all year round and almost every day in the Masai Mara. Even during the rainy season the rains seem to come at night and although travelling by road can be muddy the morning flight is usually stunning.
When does the balloon flight take place?
The balloon flight always takes place at sunrise at around 6.00 to 6.30am, when you should see the warm glow of the African sun as it starts to rise. We usually collect you from your lodge between 4.30am and 5.00am.
Are there any restrictions?
We do not carry children under 8 years of age. There is no upper age limit, however a passenger must a be reasonably mobile, fit to fly and looking forward to an adventure. Ballooning is not suitable for pregnant ladies or people with severe health conditions (brittle bones, neck, back or heart conditions).
Passengers must be able to bend their knees and to hold on to rope handles with two hands for take-off and landing and to be able to climb into and out of the basket, although we can make arrangements for passengers to get into and out of the basket when it is laid on its side. Passengers with impaired mobility can be accommodated with advance notice, which helps us to plan. Please always ask to speak to your pilot if you have any concerns at all.
Balloon passenger weights are calculated at an average of 77kgs. Passengers weighing 50% + more than this (19 stones/265lbs or 120kgs) may be charged for 2 places, as the passenger compartment is reduced below its designed capacity.
I'm afraid of heights. Can I fly?
A surprising number of our passengers say this, but ask them post flight they usually say it was one of the best experiences of their lives. They did not feel the height as the balloon travels with the wind so the sensation of height is entirely different. Please refer to some of our Trip Advisor comments and Testimonials.
I am travelling on an organised safari? Can I still book to fly?
We would love to have you with us and we will make every effort to co-ordinate with your Tour organiser to arrange the logistics of meeting the rest of your Tour after your flight.
What should I wear? Or bring with me?
It can be cool in the African mornings at dawn, but as the sun rises it definitely gets warmer. So we recommend layers, a sweatshirt or jacket which can be removed later. A hat is also recommended. We suggest long trousers and trainers/strong shoes as you can be climbing out of the basket into long grass, although the cars are usually there promptly to take you to the breakfast site. Don't forget camera, selfie stick and binoculars, you can bring a camera bag or small back pack with you in the basket.
How long does the flight last?
The actual flight usually lasts around an hour subject to wind direction and conditions. However from collection from your lodge at circa 5am (sometimes just before or after depending upon the distance of your lodge from the Launch site) to return to your lodge (you should expect to be away for circa 5 hours).
How does the pilot control the balloon?
The hot air balloon travels with the wind direction of the day; but by skillfully navigating different altitudes the pilot has some directional control by choosing the wind flow at a particular altitude.
Hot Air rises, so the pilot controls the temperature by using the burners to manage the gain or loss in altitude and maintains level flight. This method is also used to bring the balloon to a gentle descent, by managing the cooler air in the envelope with small bursts of heat from the burners to slow the rate of descent and ensure a safe landing.
How many people fit in the basket?
This depends on the size of the balloon. The maximum size balloon carry's 16 passengers per basket, divided into 4 compartments, with pilots own compartment in the centre of the balloon; so 4 passengers to each compartment. Our smaller balloons carry up to 12, 10 or 8 persons respectively, plus the pilot in all cases.
Can a group book the entire balloon?
We will always try to accommodate passenger requirements. If the numbers wishing to book an entire balloon are in the multiples of 16,12 or 8 – this is easier to accommodate as the party will fill an entire basket. However we are able to accommodate different numbers in a group by negotiation. Exclusive flights are also available by negotiation.
What is served for breakfast?
Balloon Safaris supply an International picnic style breakfast, with fresh fruit, croissants, cereals, hot pancakes, samosas and a selection of meats and cheese. Sparkling wine is served on arrival at the breakfast area and Fruit Juice, Coffee, Tea and Hot Chocolate is also available. Our customers come from every corner of the world and we have found we can cater better for all requirements.
Can you deal with dietary requirements and intolerances?
We supply a wide range of vegetarian food. Our catering team, always carry 'Gluten free' flour, so fresh gluten free pancakes can be made. We would request that any special dietary needs are advised to us at the time of booking and we will do everything we can to cater for you. We would ask for your understanding as we are in the heart of the Maasai Mara and all of our fresh food is flown in from Nairobi daily.
Do you ever cancel flights? What happens if my flight is cancelled?
Flights are rarely cancelled in the Masai Mara (maybe up to 5 times a year). Weather conditions such as high winds, poor visibility or rain normally account for this occurrence. In all cases you will be offered an alternative flight if schedules allow or if your stay does not allow for this a full (100%) refund.
Please click here to find our Terms and Conditions.
If you have any questions about our balloon safaris that are not answered below, please email us and we will answer your question.
Visitor Stories
"Every dawn is a different adventure"
"Under the shade of a single balanite tree"
"Big ideas, big moments"
"Bucket list"
"Lifetime experience"
"Serene silence travelling with the wind"
"Essential Africa"
"The circle of life"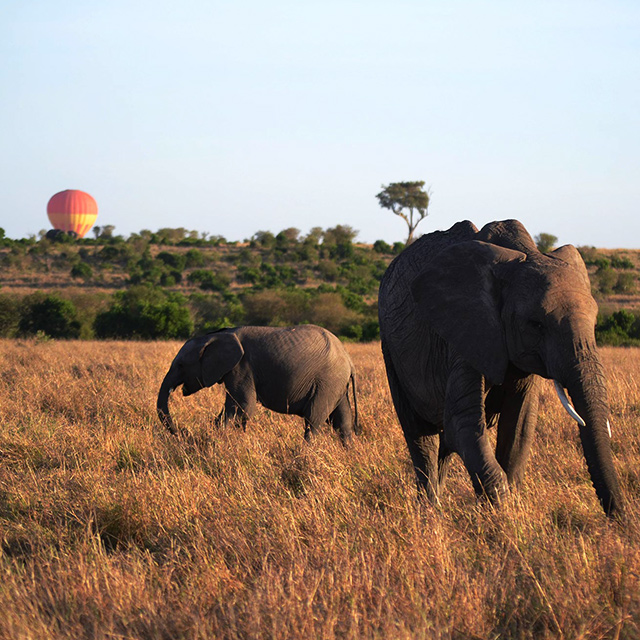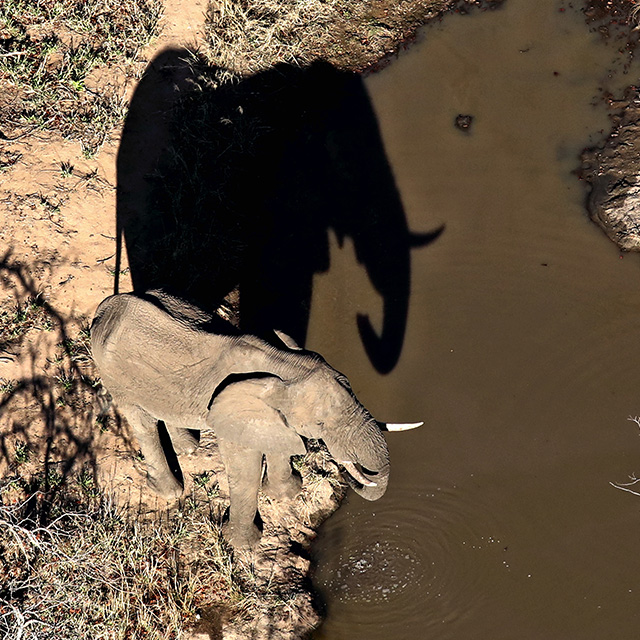 EXPERTISE
The pioneers of Hot Air Ballooning in the Masai Mara
ADVENTURE
Our passion for ballooning and Africa spans decades
SERVICE
Our pilots are committed to giving you the best experience
TRUST
Safety comes first with our commercially qualified team
TALK TO OUR BALLOON SAFARI ADVENTURE EXPERTS
Any Other questions?
Please contact our office who will be sure to help.
NAIROBI - HEAD OFFICE

+254 (0) 600 8285

+254 (0) 731 701 761

+254 (0) 705 721 462
MARA OFFICES

Simba Base: +254 (0) 700 158752


Sekanani: +254 (0) 773 758406


Sekanani: +254 (0) 723 127514


Ololaimutia: +254 (0) 518 011225


Ololaimutia: +254 (0) 725 790943
RESERVATIONS
info@balloonsafaris.co.ke
info@balloonsafariskenya.com